Femap Information

Femap is an advanced engineering simulation application developed by SEIMENS.
It can create mesh-based finite element analysis models of complex products and systems.
In addition, Femap provides powerful data-driven graphical post functionality.
It can create input mesh data and handle post-processing in EMSolution.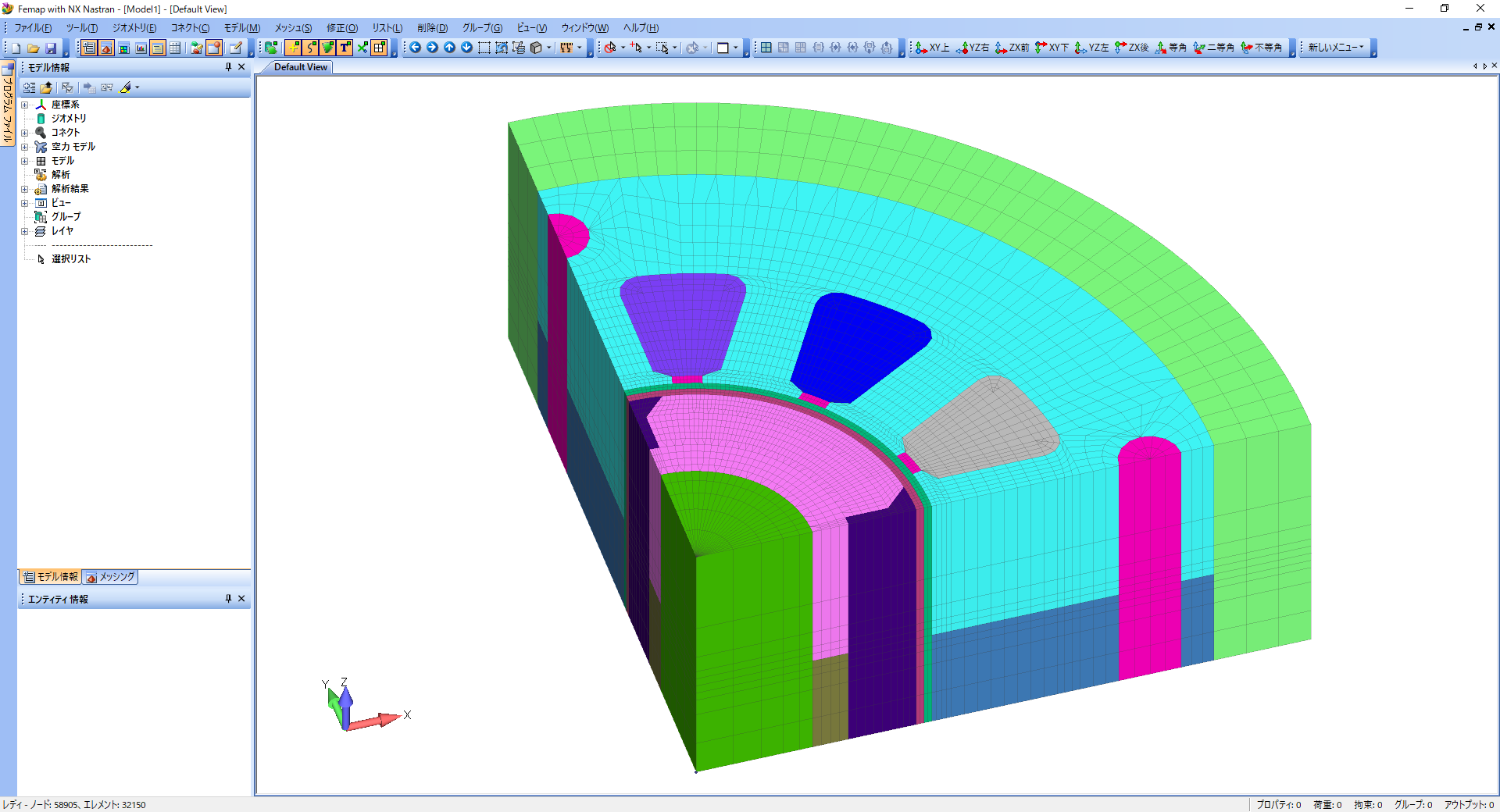 Features of Femap

FEMAP is a general-purpose pre-post software for the finite element method sold by Siemens PLM Software.
SSIL recommends FEMAP because it is easy to create meshes for electromagnetic field analysis and can be implemented at low cost.
■Low-cost introduction

Even customers who are conducting electromagnetic field analysis for the first time can introduce it at a low cost.
■Mesh generation for EMSolution

EMSolution, the electromagnetic field analysis software developed by SSIL, has various functions specialized for electromagnetic field analysis, and Femap can create meshes for them.